116
116
Shelter's inaugural project, '116', has screened in over 50 festivals world-wide and won the following 27 awards:
Best Short Film - European Independent Film Awards
Best Narrative Short Film Gold Award - Pinnacle Film Awards
Best Short Film - Worldwide Women's International Film Festival
Best Comedy Short Film - Global Film Festival Awards Los Angeles
Best Short Film NYC Indie Film Awards
Best Short Film - Mykonos Film Festival
Best Director Gold Award - Pinnacle Film Awards
Best Female Director - Direct Short Online Film Festival
Best Female Director - Sicily International Film Awards
Best Director - NYC Indie Film Awards
Best Female Director - European Cinematography Awards
Best Producer - Oniros Film Awards
Best Actress - Gold Award - Pinnacle Film Awards
Best Actress - NYC Indie Film Awards
Best Actress - Symi International Film Festival
Best Actress - American Filmatic Arts Awards New York
Best Supporting Actor - Silver Award - Pinnacle Film Awards
Best Cinematography - Silver Award - Pinnacle Film Awards
Best Editing - Gold Award - Pinnacle Film Awards
Best Lighting - Creation International Film Festival
Best Color Treatment - Creation International Film Festival
Best Visual Effects - Worldwide Women's International Film Festival
Best Film Idea - Mediterranean Film Festival
Spotlight Award for Excellence - Elevation Film Awards
Award For Distinction - Canada Shorts International Film Festival
Love ~ no bed of roses.
A woman wakes up in a hotel room with a younger man in her bed. She insists he leave, he resists, and the struggle begins. Is it the power of love, or the love of power that bring them together, repeating the same, ritual, over and over again? The answer can only be found in Room 116.
With Julia Campanelli
Sean Lessard
Zach McNally
Written, produced & directed by Julia Campanelli
Produced by Nick Atkinson
Director of Photography Lauretta Prevost
Editor/Sound Design/Additional Color Dina Alexander
Assistant Camera Che Broadnax
Gaffer Adam Richlin
G&E Swing Kristin Murphy
Sound Alan Bucaria
Assistant Director Jeremiah Kipp
Colorist Michael Macalincag
Hair / Make Up Rakhil Shamailov
Composer / Singer Julia Haltigan
Associate Producer / Choreographer Chelsea Bonosky
Associate Producer Marcos Barbosa, Kelsey Arendt
ADR Trytone Sound LLC
Still Photography Robert Banat
Storyboard Illustrations A.E Kieran
Videographer Ian Sklarski
Design Stylist Gregory Wein
Photo Doubles Chelsea Bonosky, Gracyn Mix, Tao Fernandez Caino
116 TRAILER - A film by Julia Campanelli
Julia Campanelli - (WOMAN) / Writer / Director / Producer
Julia is an actor, director, writer, and producer, based in New York. She is the Executive Director of Shelter Film, an independent film company dedicated to creating intelligent, engaging, and visually beautiful films, using strong female protagonists, and female filmmakers.

Select film and TV acting credits include star of NBCUniversal's remake of Francis Ford Coppola's feature Dementia 13 (2017), Shelter Film's 116 (NYC Indie Shorts Festival Winner, Best Film, Best Director, Best Actress), Ryan Lonergan's Kill The Monsters, Pamanhikan (Vale Film Festival winner); L'Accordatore (Las Vegas Film Festival winner); Pink Moon (Big Apple Film Festival winner); Marcus's Sweater; The Year I Grew An Inch (HBO Greenlight Project's Jason Mann, Producer); Virgin Territory; A Day with Conrad Greene; One Life To Live (ABC); Tattinger's, and The Equalizer, to name a select few.
She has appeared Off Broadway as Hecate in the Obie, Drama League, & Drama Desk Award-winning hit show Sleep No More; Villainous Company; and Lucille Lortel Award-winning Queen's Company's The Wonder; as well as with Theatre Askew, Red Bull Theatre, New York Theatre Workshop and Folger Shakespeare.
Julia is also Artistic Director of Shelter Theatre Group NYC, a company dedicated to equality on stage, through gender-blind, stage-blind, and color-blind casting. She has produced and directed 13 productions in NYC, including the critically acclaimed Macbeth in 2014. www.sheltertheatregroup.org
Never one to accept gender or age limitations placed on women, at the age of 13, Julia competed in the Adult Women's US East Coast Judo Championships and won the Bronze Medal. She then took on the Maryland Education System and broke the gender barrier in sports in the US by becoming the first girl to play on a boys' soccer team. That year the team won the league championship.
Julia is grateful for all of the friends, supporters, and loved ones who continue to believe in her, challenge her, and inspire her. You cannot create change alone.
Be bold, and mighty forces will come to your aid. - Goethe
Julia's acting work can be found at www.juliacampanelli.com
Nick Atkinson - Producer / Art Director
This New York based Australian born Producer/Actor/Singer/Songwriter has a Graphic Design degree with a photography major from Curtin University of Technology, and later graduated from The Western Australian Academy of Performing Arts. He is presently appearing as 'Maximilian' in the Punchdrunk/Emursive production of Sleep No More. He has appeared on Gossip Girl & was the host in the 2014 U.S. Open TV promos with Lady Gaga and Tony Bennett. In Australia, Nick appeared in Rebel Penfold-Russell's autobiographic film Willful & Let's Get Skase, Home & Away, Big Sky & Breakers. In New Zealand he appeared on The Strip. Nick has also appeared in Chekov's The Seagull, Edward Albee's Finding The Sun, Tennessee William's The Purification, in Jesus Christ Superstar (as Jesus Christ), Anything Goes & West Side Story. Nick is currently recording his debut album with his band Exotik Robotz. In 2005 he received a Commendation for Brave Conduct medal from the Governor General of Australia, for disarming a man attempting an armed robbery in Darlinghurst, NSW. For more information on Nick visit nickatkinson.com
Lauretta Prevost - Director of Photography
Lauretta Prevost works as a cinematographer specializing in narrative features and short films, and she is also thrilled to dive into documentary and socially-positive promotional projects. Lately she has been exited to work on a number of pieces where the director has also been the lead actor, and that is an ongoing delight. She is based in NYC, very happy to travel, currently indulging in documentary pieces on creative subcultures, and she is thrilled to be able to work in a collaborative nature with such talented folk. She really likes what you have done with your hair.
Dina Alexander – Editor/Sound Designer
Dina Alexander is a native New Yorker with extensive credits as editor/preditor, sound designer, composer/lyricist, arranger/orchestrator, and musical director. Dina began her career – and life – in theatre. The daughter of an Italian opera singer, Ms. Alexander sees and hears the world through melody. With a chameleon-like sense, she is able to communicate the spirit of any genre with keen stylistic understanding. Dina's musical and theatrical sense of dramatic and comic timing enhances her ability to pace a storyline and make a concept flow. Ms. Alexander approaches her work with an indefatigable verve and passion, seamlessly blending together stories, colors, sounds, and textures. She loves collaborating with extremely creative writers and directors (especially Julia), who are focused on the quest to bring an inner vision to life.
Ms. Alexander has worked on multi-award-winning film, theatre and music projects around the globe. These collaborations have included such narrators as David Bowie, Meryl Streep, Kevin Kline, Kathleen Turner, Samuel L. Jackson, André Braugher, Peter Ustinov, Candice Bergen, Gregory Peck, Sam Waterston, and Maria Shriver.
Dina is grateful to the ultra-talented Maestra Campanelli for bringing her onboard and is proud to be a part of the 116 team.
Julia Haltigan - Songwriter / Singer
A blonde bombshell with a rebel spirit, Julia Haltigan embodies the classic grit and style of the Lower East Side's insurgent nature. Born just off the Bowery and raised on the infamous Ludlow Street, Julia's style is bold & unremitting. She's a rare native New Yorker that can be found haunting the streets of a long lost grungy Empire City. Sultry and provocative with a hard edge; Julia's music draws influences from artists across the board - Nancy Sinatra meets Joan Jett wrapped in a Bridgette Bardot package. Her music shares her experiences through unrelenting love songs full of nostalgic imagery and uncompromising strength. With a firm sense of freedom and female empowerment, her songs take you on a fast ride - cruising down long winding roads in the heat of July. You can see her heart but it's wrapped in a barbed wire fence. Julia is thrilled to be collaborating on this project with such an empowered female protagonist.
Sean Lessard
Sean was born in Syracuse, NY to an American mother and a French Canadian father. He spent his younger years in Quebec, Canada, Baltimore, MD, and Charleston, SC, training as a gymnast for a dozen years before an injury sidelined his Olympic aspirations. He was then admitted to Rollings School of the Performing Arts in Summerville, SC. After graduating from SUNY Geneseo with a BA in Music, he trained at Harvard for two years at the American Repertory Theatre Institute for Advanced Theatre. Now he is ready. His eyes are open and his dreams are in sight. Hope he doesn't blink. Instagram: @SeanYvesLessard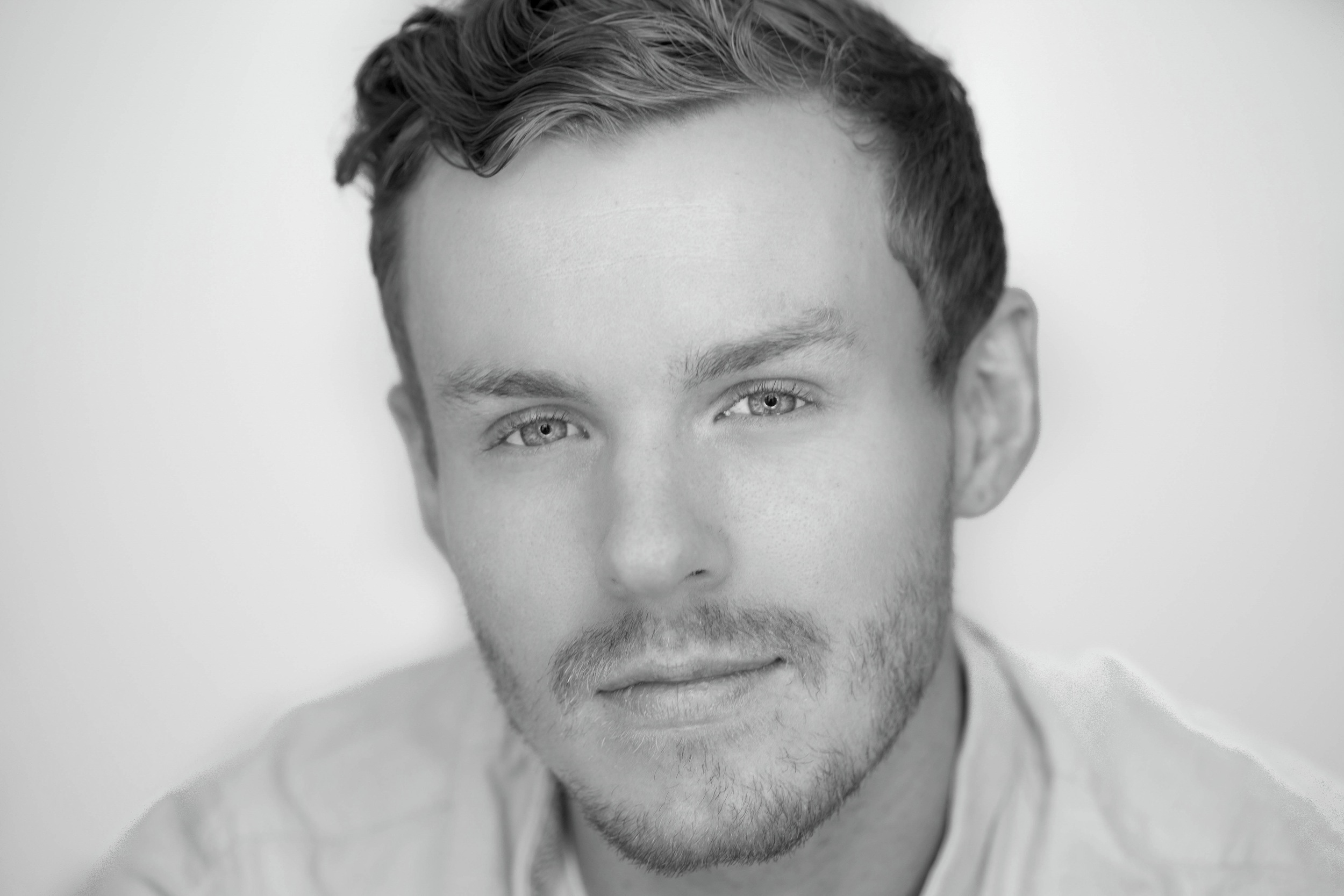 Zach McNally (Waiter)
Hailing from Queens New York. Zach attended SUNY Purchase College. He recently appeared in Punchdrunk's Drama Desk Award winning immursive production Sleep No More as MacDuff, as well as appearing in The Fall Production Of Play/Date Directed by Michael Counts. He's a classically trained dancer who's worked extensively on stage and film, and continues to appear in and create new work across the country.
Adam Richlin - Lighting Design
Adam Richlin is an accomplished New York lighting design expert who also runs a local rental house. He has worked on national commercials, music videos and features all over the world, and brings nine years of lighting and camera experience to the project.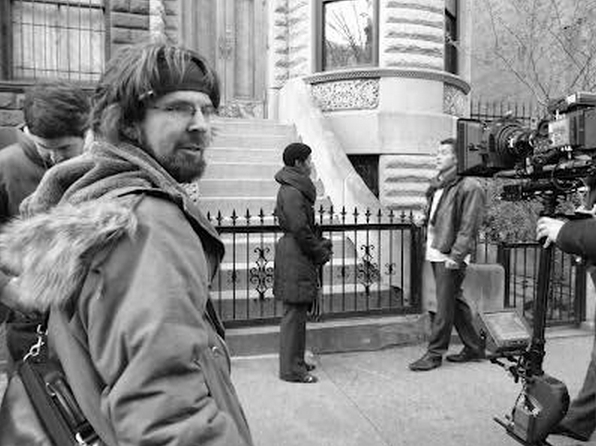 Jeremiah Kipp - Assistant Director
Jeremiah Kipp's directing credits include THE SADIST starring Tom Savini, EDWARD ALBEE: A TRANSFORMATIVE MOMENT starring Mercedes Ruehl, MASTERMIND starring Chris Sarandon, THE POD starring Larry Fessenden, CONTACT (commissioned by Sinister Six annual screening series), THE DAYS GOD SLEPT (Best Director-HorrorHound 2014), CRESTFALLEN, THE CHRISTMAS PARTY (Cannes and Clermont-Ferrand), EASY PREY (commissioned by NYC's annual VisionFest), DROOL (commissioned by Mandragoras Art Space), BAGGAGE (Monster Mania 2013), THE MINIONS and THE APARTMENT (commissioned by Canon to premiere their XL2 at DV Expo 2004). Producing credits include the feature films SATAN HATES YOU (created by Glass Eye Pix, starring Angus Scrimm, Michael Berryman and Reggie Bannister), GOD'S LAND, LET'S PLAY, IN MONTAUK, THE JONESTOWN DEFENSE and THE BED-THING (directed by Pulitzer Prize-nominated Matt Zoller Seitz). Assistant director credits include I SELL THE DEAD starring Dominic Monaghan, EPIC OF HERSHEY starring Eric Roberts (Cannes 2015), SOMEWHERETONIGHT starring John Turturro, ONE NIGHT starring Melissa Leo, and the Sundance Award-winning MAN (dir: Myna Joseph).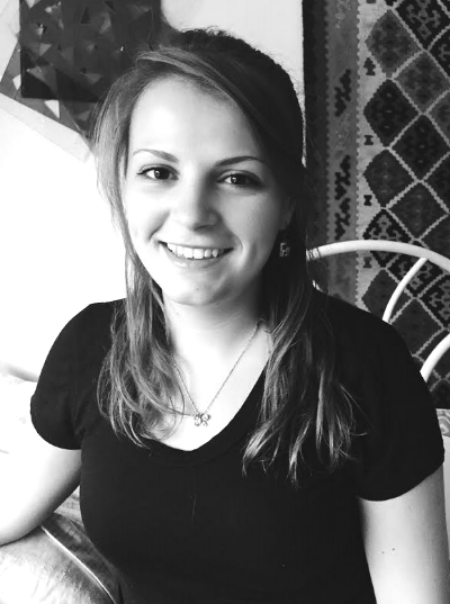 Kristin Murphy - G & E Swing
My name is Kristin; I'm 19 years old and about to be a senior film student at NYIT in manhattan. I'm from New Jersey, but residing in New York City currently. I am a grip in training with the hopes of becoming a director of photography in the next decade. I'm a very high energy person and normally feed off the environments that I am in, which is why I love NYC and working on film sets so much. I love film noir, German films of the 1920's early 30's, and the work of Alfred Hitchcock.
Alan Bucaria - Sound
Alan Bucaria is a Brooklyn based commercial musician / composer who fell in love with the film production world. Now Alan applies his studio and field recording education to sound mixing for film and commercials.
Rakhil Shamailova - Make Up / Hair Stylist
Rakhil Shamailova is an accomplished makeup artist and hairstylist in the entertainment industry. She is an experienced department head with skills include camera-ready skin, male grooming, beard and hair styling, and special FX.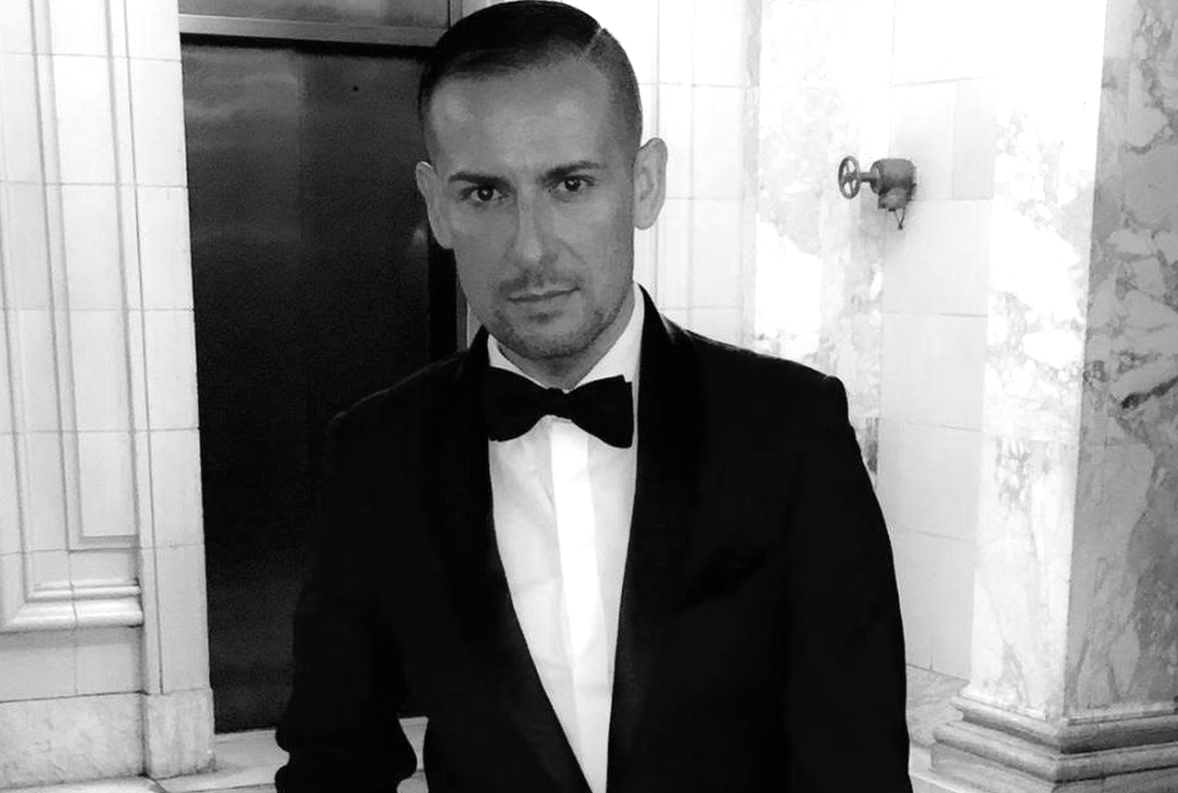 Gregory Wein - Design Stylist
Gregory Wein is a native of Ohio and a graduate of University of Cincinnati. His focus was marketing and advertising with a minor in illustration. Wein moved to New York City in 1998 where he began his fashion career at OUT Magazine as Fashion & Style Director overseeing the entire fashion and style department for ten and a half years. He moved to Ohio in 2008 to work for Abercrombie & Fitch as the Stylist Manager at their corporate headquarters overseeing all styling and direction for women's, men's and children's globally. Currently living in New York City again Gregory holds the position of Style Director at Artists by Timothy Priano. As a freelance fashion stylist he styles shoots for various advertising campaigns and celebrities including Kelly Rowland, Jennifer Hudson, Jake Gyllenhaal, Lacoste and Seiko. Gregory has worked with various photographers including Matt Albiani, Alasdair McLellan, Francesco Scavullo, Stewart Shining, Matthias Vriens-McGrath and Bruce Weber. He is very active in the gay community and volunteers with many non-profit organizations. One of his proudest moments to date was styling amFAR'S 25th Anniversary "Black Tie & Metal" runway show that happened in June 2011 at the Museum of Modern Art.
Chelsea Bonosky - Associate Producer / Choreographer / Woman Double
Rochester, New York where she trained at The Draper Center for Dance Education, and went on to graduate from New York University's Tisch School of the Arts. She has worked with many artists including Sidra Bell and was an apprentice with Stephen Petronio.
For the past six years she has been the assistant and performer to Adam Barruch- traveling and working alongside Mr. Barruch in commissions, residencies and performances. Chelsea was also on contract with Punchdrunk's 'Sleep No More,' for the past 2 1/2 years.
She is a pilates instructor, Bari instructor, certified in Reki 1, and and active volunteer and fundraiser for Dancers Responding to Aids.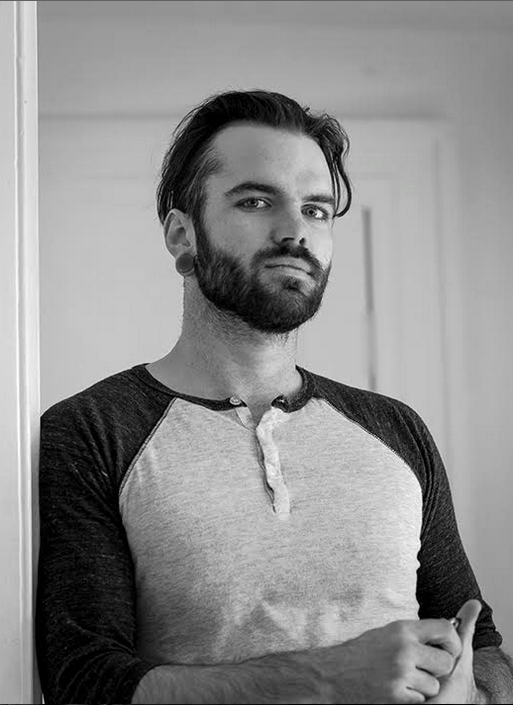 A.E Kieran - Storyboard Artist
Anthony is a freelance illustrator, graphic designer, and performer. He holds a BFA in Illustration from the College For Creative Studies in Detroit, MI, and an MFA in Illustration as Visual Essay from the school of Visual Arts in New York City
Kelsey Arendt - Associate Producer / Location Manager
Kelsey is midwestern transplant to NYC, new to the film scene with big thanks to Julia. Previous production theater credits include: Stage Management: Power of the Trinity (CPF SummerStage), Sir Patient Fancy, As You Like It (The Queen's Company), 42ndStreet, The Boor (Wesleyan Theatre Co). Tours: Chamber Theatre Ensemble's Encore! Fall/Winter 2012-2013. Acting: Taming of the Shrew (Bianca), Richard III (Lady Anne), Enron (Claudia Roe), Man of La Mancha (Aldonza), Reefer Madness (Mrs. Poppy). Kelsey holds a BFA in Theatre Arts, a BA in Literary Research, and minors in Religion, History, and Fem Theory.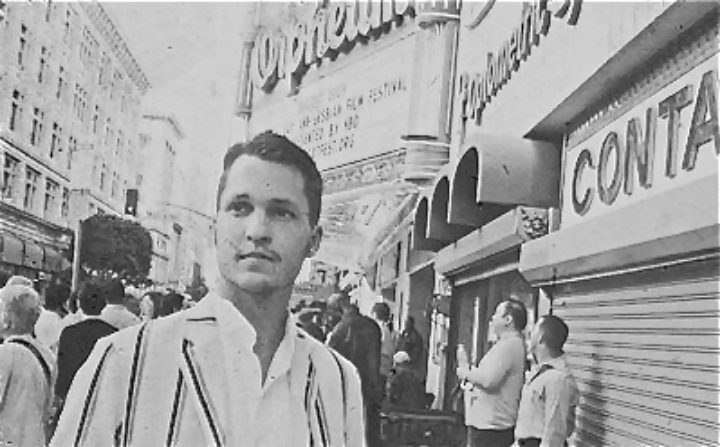 Ian Sklarski - videography
Ian Sklarsky is an artist working with blind contour, a method of a single line drawn without looking at the paper, he also shoots photography and music videos. His work has been shown at the Krause Gallery in NYC as well as been featured in numerous magazines including L'Homme Vogue. DETAILS calls him a "maverick" and his creations have been featured for four seasons with South Korea's TOMBOY and Comodo Square brands. He has drawn for Fashion Night Out as well as paired with NYFW for Maison Jules and Well Kept. Ian continues to draw at various parties for BFA, CDFA, STRUT, and others around town. His work has been turned into murals for OMAR'S in Greenwich Village, and Alice and Olivia's private backyard. He continues to inspire more people to put down some paper and look into the souls of their objects, creating something more than just art; a moment in time. "Live in Light."